Search Accommodations in Shimane Prefecture
If you are looking for accommodations in Shimane Prefecture, Shimane Official Tourism Guide "Book Accommodation" is convenient. Please make use of it.
Sightseeing Information
Each municipality in Shimane Prefecture provides tourist information from its website. Please make use of this information.
Area information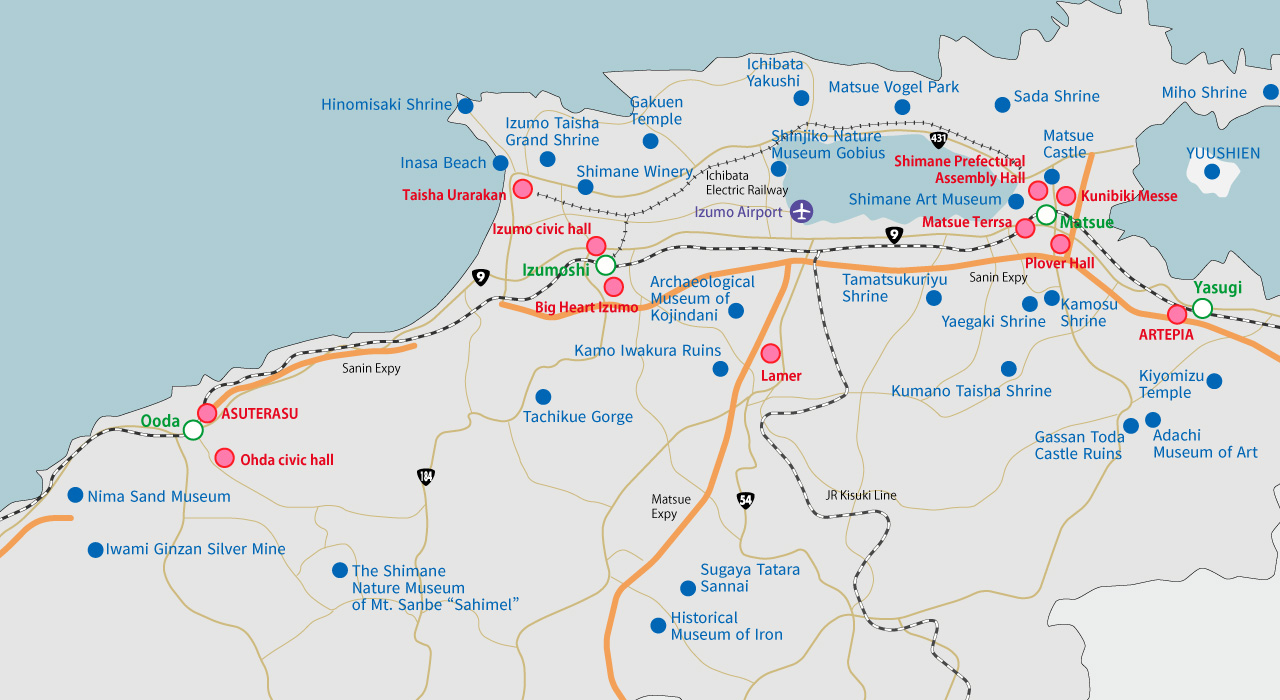 spots
Click to visit the spot's website.